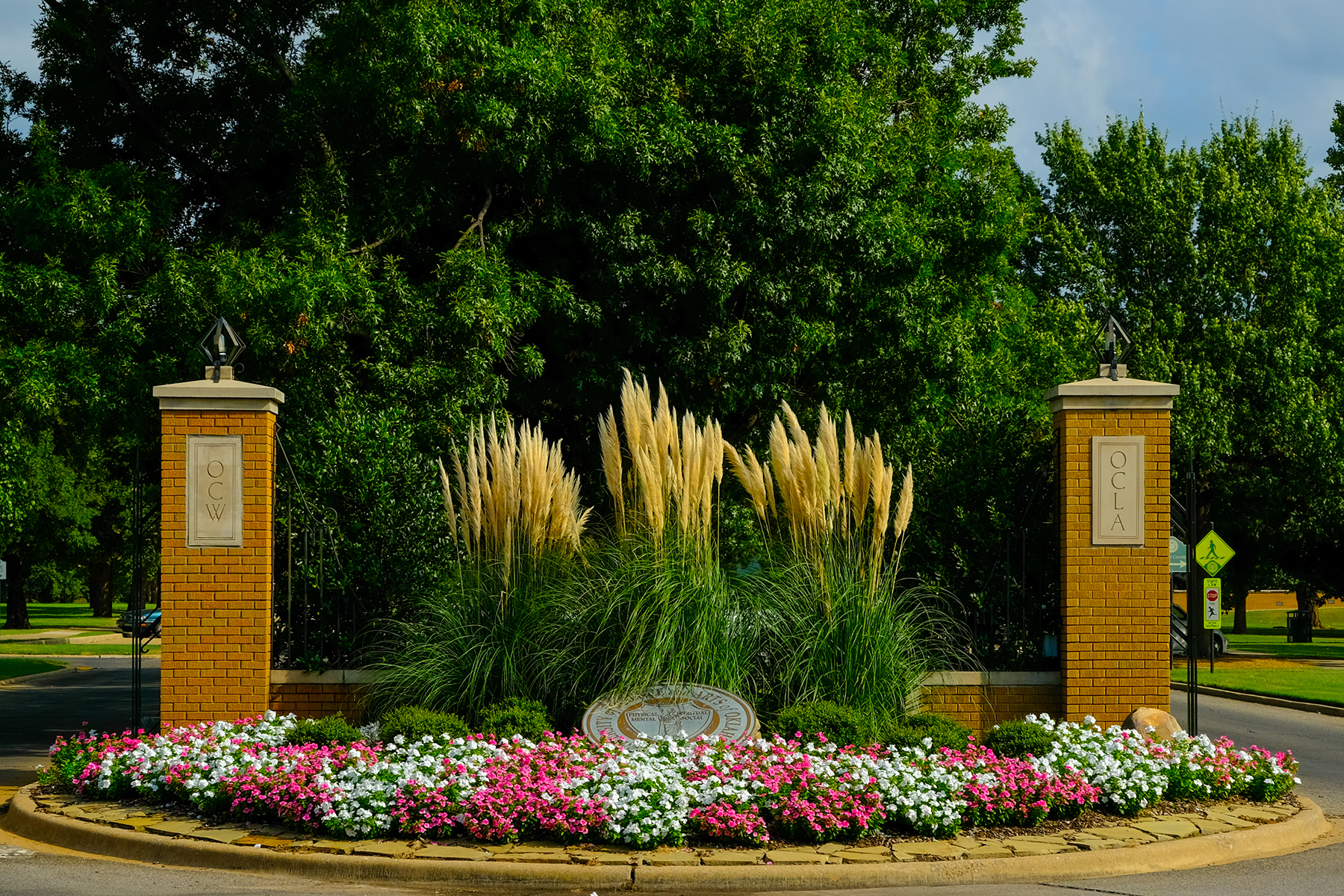 While the Oklahoma Arts Institute has experienced our share of challenges posed by the COVID-19 pandemic, we can't wait to welcome our students in person for another life-changing summer. With our virtual audition season now complete, teenage artists from 54 counties around the state are eagerly awaiting admission decisions – and today we're celebrating the fact that those who are accepted will be able to learn alongside our world-class faculty in 2021.
As we remain in consultation with public health experts to help ensure the safety of our students, faculty and staff, we are continuing to adapt to the changes spurred by the ongoing pandemic. With Oklahoma's robust vaccination rollout and dropping case numbers, we're hopeful a return to normal is finally in sight; but the public health crisis continues to pose complications for our programs. While a vast majority of Institute attendees will be vaccinated by our July 10 start date, and early clinical trials have shown high efficacy in younger adolescents, there is currently no vaccine approved for children under 16. This may change by the summer, but the scale and nature of our program requires us to make decisions many months in advance. Given the current state of vaccine availability, we think this temporary move is the best way to help ensure the safety of our students, faculty and staff.
What does that mean for the 45th Oklahoma Summer Arts Institute? For starters, it means a change of scenery. This year's Institute will be held at the University of Science and Arts of Oklahoma (USAO) in Chickasha, about 95 miles east of our permanent home at Quartz Mountain. The temporary move to the 75-acre campus means more space to observe CDC social distancing recommendations. Crucially, it means we will be able to safely serve our students in person.
We did not arrive lightly at this decision to temporarily relocate. The Institute remains deeply connected to Quartz Mountain and its surrounding communities in Altus, Lone Wolf, Mangum and beyond – and we can't wait to return to our newly renovated campus in southwestern Oklahoma next year. But in the meantime, there are plenty of reasons for students, faculty and Institute stakeholders to be excited about this year's move.
When it became clear that a temporary relocation was the best way to ensure the safety of our students, faculty and staff, the decision to partner with USAO came naturally. As the state's only public liberal arts college, the university is the perfect match for our rigorous, hands-on approach to arts education. Their commitment to sparking curiosity through interdisciplinary learning dovetails with our own mission to provide world-class, multidisciplinary arts experiences that have changed the lives of young people in Oklahoma for nearly half a century.
Beyond our shared goals, USAO's campus infrastructure is uniquely suited to help Institute students and faculty spread out and stay safe during this critical moment in the COVID-19 pandemic. The move will allow us to provide more classroom and rehearsal space, which is especially needed for our music disciplines.
This isn't the first time we've had to leave our Quartz Mountain home. For several years beginning in 1995, the Institute temporarily relocated to public universities across the state after the Quartz Mountain lodge was lost in a fire. Just as that move allowed us to continue our tradition of excellence for young people in our state, we are confident this decision is the best way to continue the 45-year commitment to our students as Oklahoma's Official School of the Arts.
The Oklahoma Summer Arts Institute will look different this year, but it will remain the life-changing experience for Oklahoma teenagers it has been since 1977. Until we're back home at Quartz Mountain, we are tremendously excited to welcome our students to OSAI at USAO!