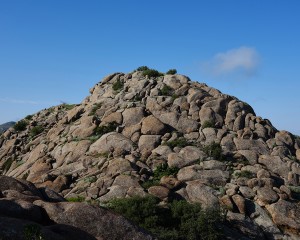 Show your love for the Arts Institute! With the Valentine's Day spirit still in the air and the state legislature back in session, it's a perfect time to take some small actions to show how close OAI and Quartz Mountain are to your heart.
1. Contact your Oklahoma state legislators and let them know how important the Arts Institute is to you. Last year, our state appropriation was zeroed out. The legislative session began only a couple of weeks ago, and we are working on ensuring our full appropriation is back in the state budget. Let your senator and representative know how important arts education—and especially OAI—is to you as an artist or arts patron. Look up your legislator info here.
2. Encourage a young artist to apply for the Summer Arts Institute! We are working extra hard to ensure we can safely gather for an in-person Summer Institute this July. And OSAI auditions are entirely online this year due to COVID-19, meaning students have a chance to perfect their audition submission, writing samples or portfolio of artwork before submitting. The deadline is March 15. (For film & video and photography applicants, the deadline is 24 hours before their Zoom interview.)
3. Send us your photos and memories for our alumni archives and the OAI Timeline. In case you missed it, we recently launched a comprehensive timeline that chronicles OAI's history from 1977 to present. Send your memories, old photos and life updates to alumni@oaiquartz.org. We'd love to hear from you!
4. Make a donation to keep OAI up and running all year round. We have partnered with the State of Oklahoma since our inception, but private donations from individuals and foundations remain the lifeblood of our budget. A donation in any amount would be greatly appreciated!