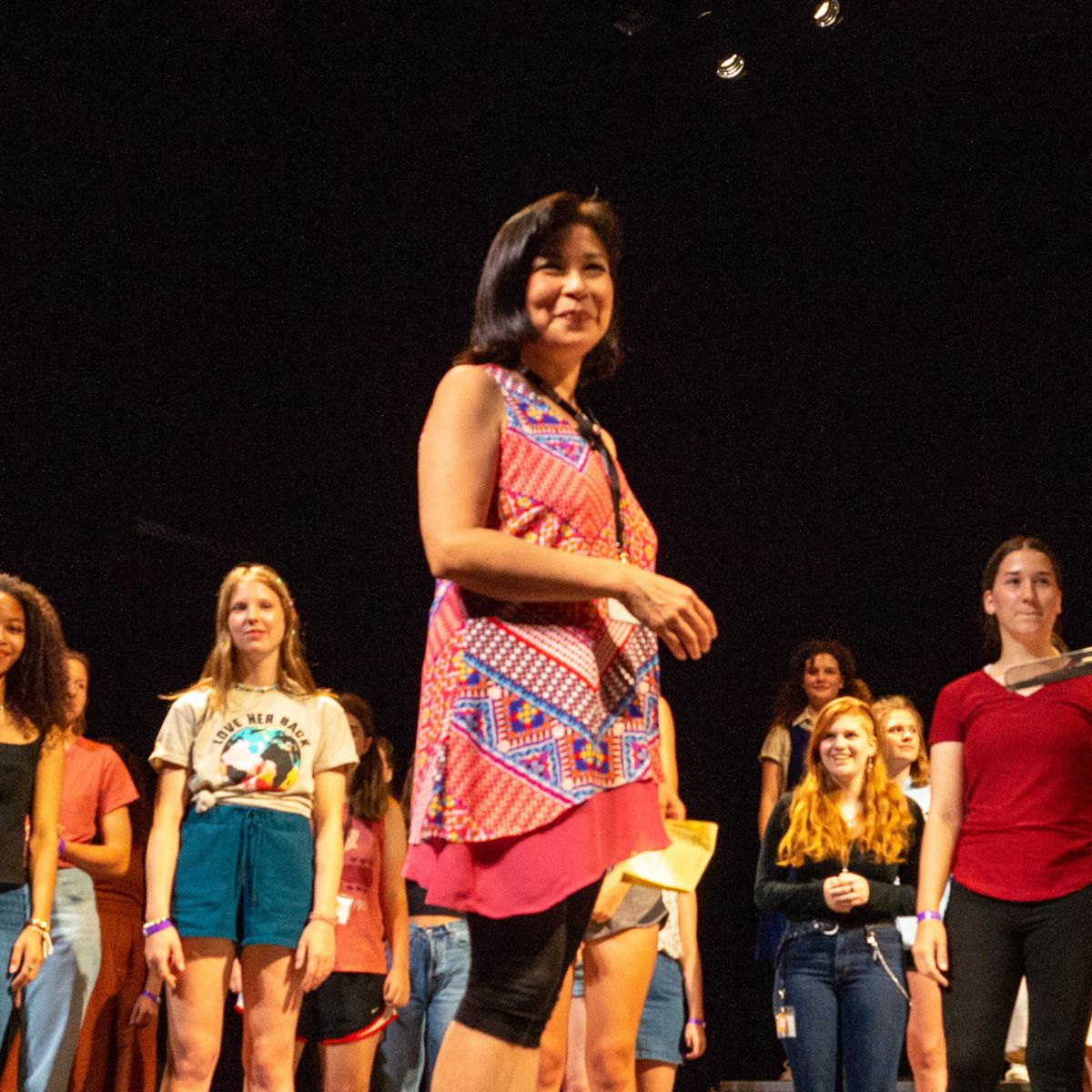 When Dr. Pearl Shangkuan took the stage during her OSAI 2021 faculty presentation, her chorus students beaming in rows behind her, she opened with a question: "Do you see any external instruments in their hands?" This rhetorical move, meant to prepare the Te Ata Memorial Auditorium for a truly spectacular display from her students, launched the distinguished artist's relatable and exhilarating demonstration of the artistry of choral music. "No," she answered, gesturing to the young artists behind her. "These are the instruments, right here."
At the center of her evening's talk was an exercise called "Before and After: Spicing Up Choral Pieces," in which Shangkuan led the OSAI 2021 chorus across on an international tour of vocal stylings to make music come alive in surprising new ways.
"Each piece of music has its own costume, and each piece of music should have its own taste," Shangkuan said. "The job of the conductor is to get in the head of the composer and think, 'What is the style? What is the time period in history? What is the location? How do they make music? What are the clues that the composer has left over on those sheets of music?'"
To that end, Shangkuan and the OSAI 2021 chorus took the crowd on an international joyride, demonstrating the three components underpinning the versatility of the human voice: tone, articulation and shaping, and dynamics. Check out the video below for a global mash-up bringing together sounds and styles from across the world, performed by the most talented young singers in Oklahoma.