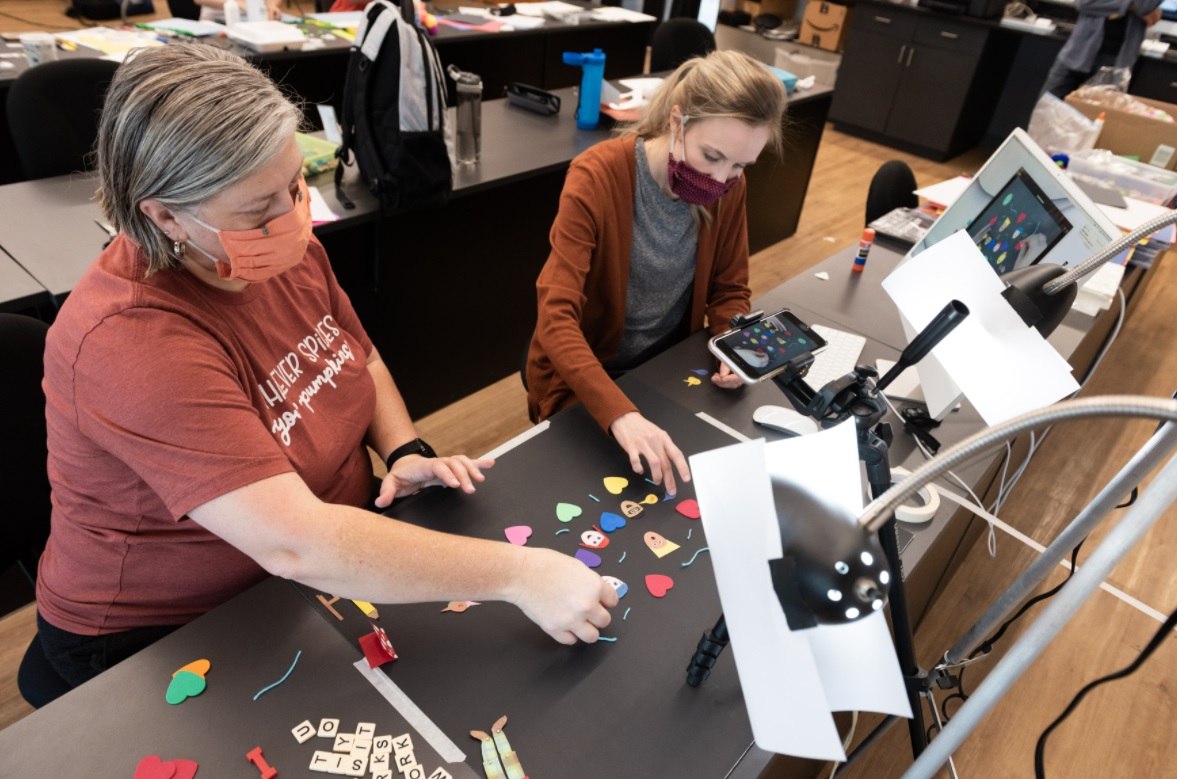 After a year away due to the COVID-19 pandemic, this year's Oklahoma Fall Arts Institute (OFAI) returned to its Quartz Mountain home in southwestern Oklahoma. It was a warm welcome for adult artists and educators who traveled from across the state to grow in their craft, learn new skills and pick up valuable strategies and techniques to take back to their classrooms.
"OFAI was one of the best continuing education opportunities I have ever attended," said Nicole Tarpley, an educator at Ridgecrest Elementary School in Lawton. "The instruction given here will help me to make my classroom more engaging and fun for my students. The instruction will help students at all levels and interests. I am very grateful that I was given the opportunity to attend."
Taught by nationally renowned artists in multiple disciplines, OFAI workshops are offered for all skill levels at the beautiful Quartz Mountain Arts and Conference Center in the Wichita Mountains of southwest Oklahoma. In addition to intensive workshops, participants also enjoy faculty and guest artist presentations and activities, with all meals and lodging included in tuition, for an immersive and inspiring arts experience unlike any other.
OFAI workshops are geared to a variety of interests and teaching backgrounds. This year, participants chose from classes in painting, printmaking, poetry, photography and more. Workshops especially designed for educators included Stop Motion Animation for Teachers, Transforming Learning through Arts Integration and Teach Like It's Music.
"We couldn't be more thrilled to return to our Quartz Mountain home, continuing our tradition of providing Oklahoma educators with professional development opportunities of the highest caliber," said Julie Cohen, Oklahoma Arts Institute President & CEO. "OFAI gives these educators and artists the unique opportunity to broaden their artistic horizons in a beautiful setting, while learning techniques they can take back to their students across the state."
Thanks to partnerships with the State of Oklahoma and generous private donors, scholarship funding is available to cover the tuition costs for Oklahoma PK-12 public school educators. Tuition discounts are available to Oklahoma private school educators, Oklahoma Summer Arts Institute alumni and those working in higher education.