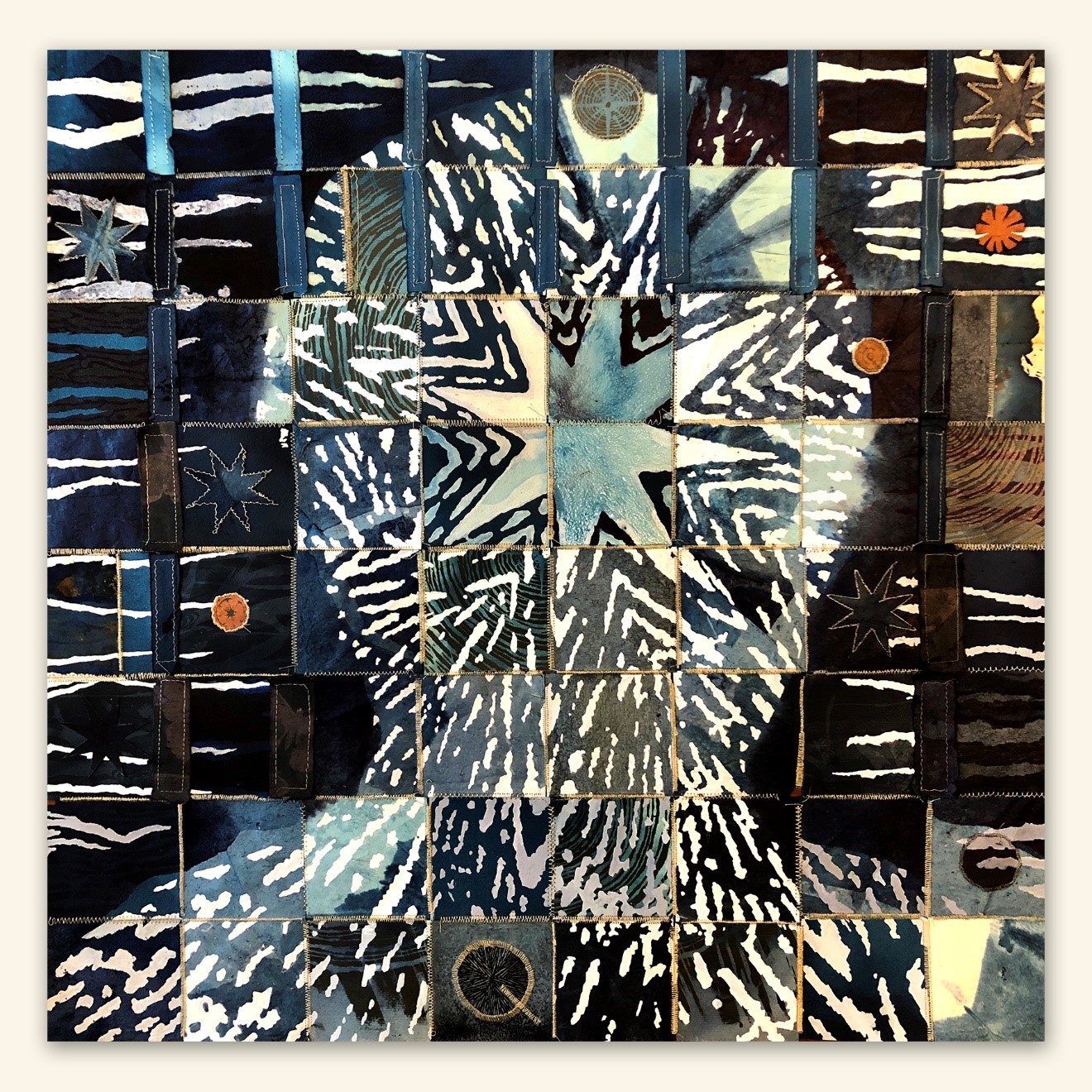 Jerry Slayton
Art Spark Texas – Austin, Texas
OFAI Instructor: Fall Flutter Book – Oct 6-9, 2022
Tell us a little about yourself and your career.
Life for me began in a small coal mining community outside of Birmingham, Alabama. My grandmother introduced me to art at an early age, and my parents' refrigerator door was always filled with new drawings. In college I studied Fine Art and Design at both the undergraduate and graduate level, and after school, I felt compelled to give back through teaching. I began at the University of Alabama in Birmingham, then moved to Austin to seek out new endeavors. Inspired in part by my sister, who is living with Cerebral Palsy, I began teaching traditional and digital media arts in special education.
As an artist I want to make work that is a reflection of my thoughts and feelings regarding the natural environment. I'm interested in encapsulating the shelter, comfort, and connection I feel when in natural spaces and making them tangible for an audience through the creation of objects. These objects usually manifest as drawings, prints and animation. For me the woods are a place for healing, a place to learn through observation and exploring my senses. It's not an ecstatic state, it's not always filled with pure joy, but rather a consistent and unfolding wealth that sometimes challenges me and yet allows me to connect with my surroundings and myself. There is a profundity to this feeling that I want to explore and share.
When and how did you get started in your art form?
My grandmother introduced me to art; stitching, painting, and drawing. In college I studied Fine Art and Design at both the undergraduate and graduate level.
When did you know you wanted to pursue it professionally?
During my teaching assistantship in graduate school I noticed how much I enjoyed helping others think through their ideas, formulate a plan, and finalize their work. It was such an engaging puzzle that seemed limitless.
In 2015, while teaching at The Arc of the Arts, I was fortunate enough to receive a grant to build a computer lab and design a classroom for adult artists with intellectual disabilities. That class served as a testing ground creating adaptable design curriculum that had its foundation routed in UDL principles. Later, in 2018, I began leading the New Media Art programs at Art Spark Texas. These programs combine tech hardware and software with traditional art mediums such as drawing and painting. The goal in our curriculum is to provide a project-based experience for students in which their artistic creativity is channeled towards a group goal. Through group work, students learn critical executive functioning skills as they are introduced to new methods for art expression. Students become designers, solving visual problems as they create.
What are some of your favorite aspects about your art form?
The entire process! I enjoy taking the walks and hikes that inspire the majority of my work. I feel like walking in nature allows me to be completely outside myself and explore the variety of forms around me. At the same time, it also offers me the space to go inward and explore myself. When I get back to the studio I spend time digesting all that experience with paper, ink, paint, sewing, and sometimes animation. That's my process.
Who/what are some of your biggest artistic inspirations?
Natural elements and their growth patterns, leaves, seeds, hiking, Sigmar Polke, Max Ernst, quilt patterns, puzzles, handmade paper and animation.
What hobbies or activities do you enjoy outside of your work?
I'm the father of an 8-year-old daughter. That has completely changed my life and opened me up emotional to so many aspects of being human. I also like running; it syncs my mind and body.
What knowledge or skills do you hope your students/participants walk away with?
I hope they take away thoughts and ideas on how to organize long-form artworks with their students, as well as how to incorporate knowledge that many students already possess and help the student see their knowledge. I want to help students build confidence in their art-making ability, help them establish a process for creating that they can apply long after class is over, and take that decision-making and confidence into life.
---
For more on the 2022 Oklahoma Fall Arts Institute workshops for adult artists and educators, click here.
Return to News & Community.