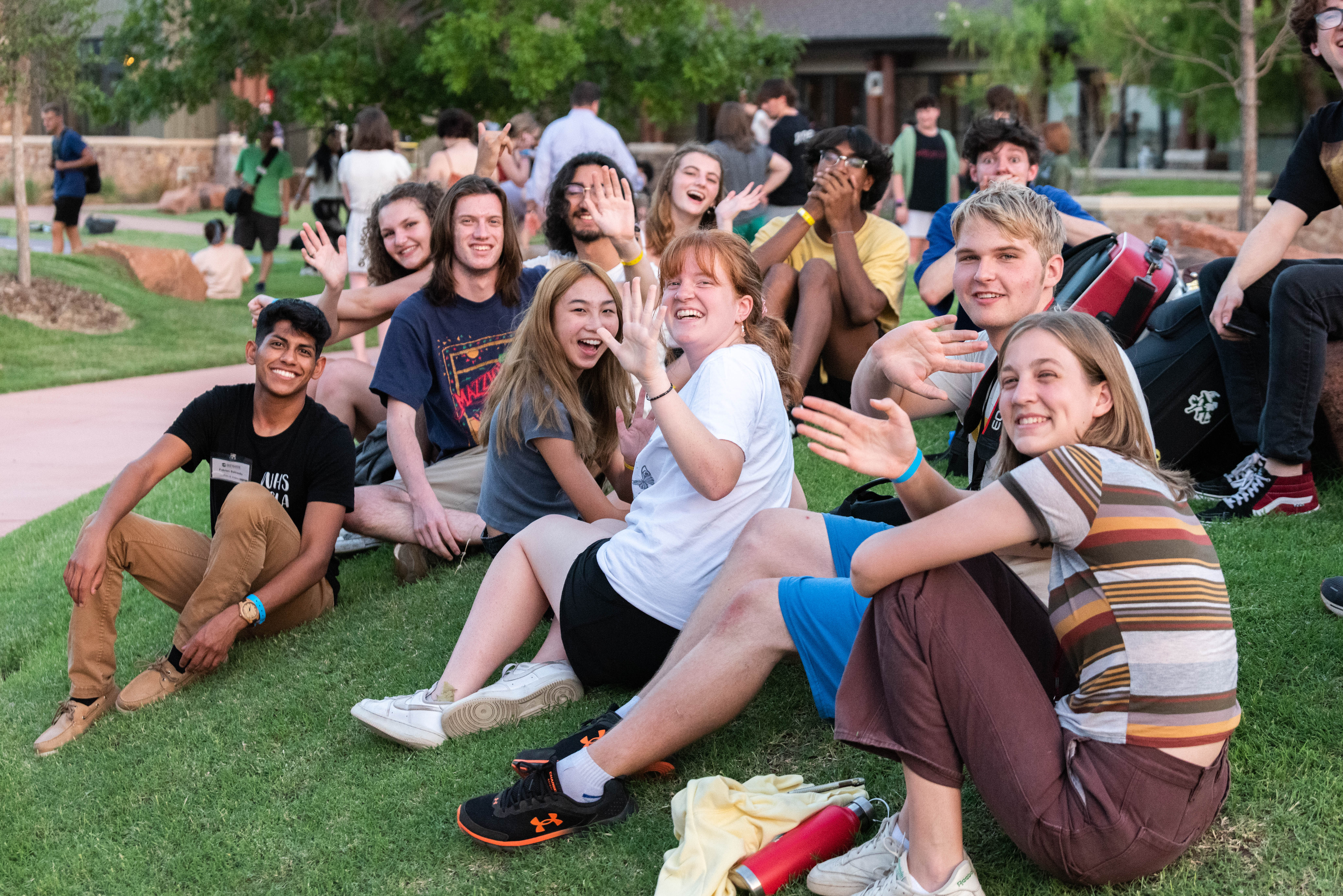 The magic of the Oklahoma Summer Arts Institute at Quartz Mountain (OSAI) is hard to put into words. Our multidisciplinary, two-week summer arts academy has been changing the lives of young people throughout the state since 1977 — but to really understand the value of this unique and prestigious program, you need to hear from the young people whose lives have been impacted by the experience.
That's why we're bringing you voices from OSAI 2022: our incredible students, in their own words. Below you'll hear from young artists across all eight disciplines — acting, chorus, creative writing, dance, drawing & painting, film & video, orchestra and photography — about what made their time at Oklahoma's Official School of the Arts truly unforgettable.
---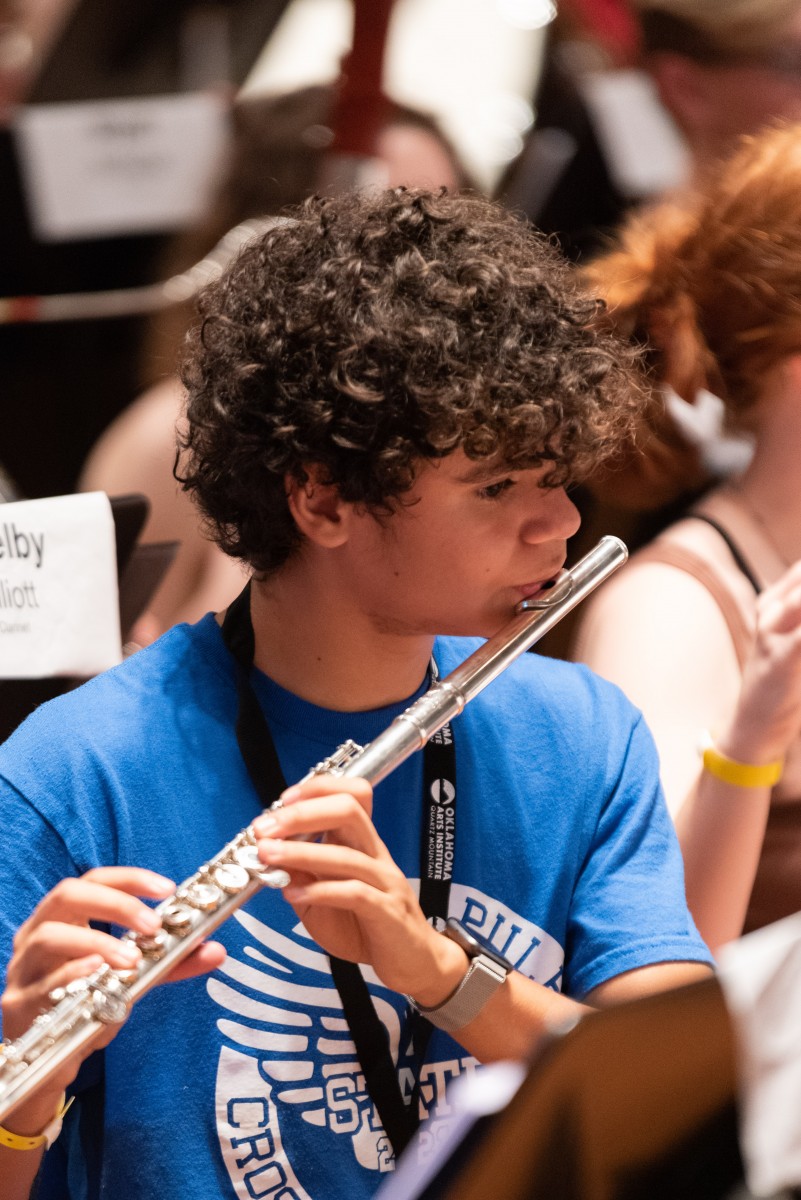 "The atmosphere of the Oklahoma Summer Arts Institute is truly one of a kind. You're submerged in the arts for two weeks with such talented people who want to be there just as much as you do, and by the end you're left with an unforgettable experience and newfound knowledge in the arts."
-Luis Nuñez, Orchestra (Sapulpa)
---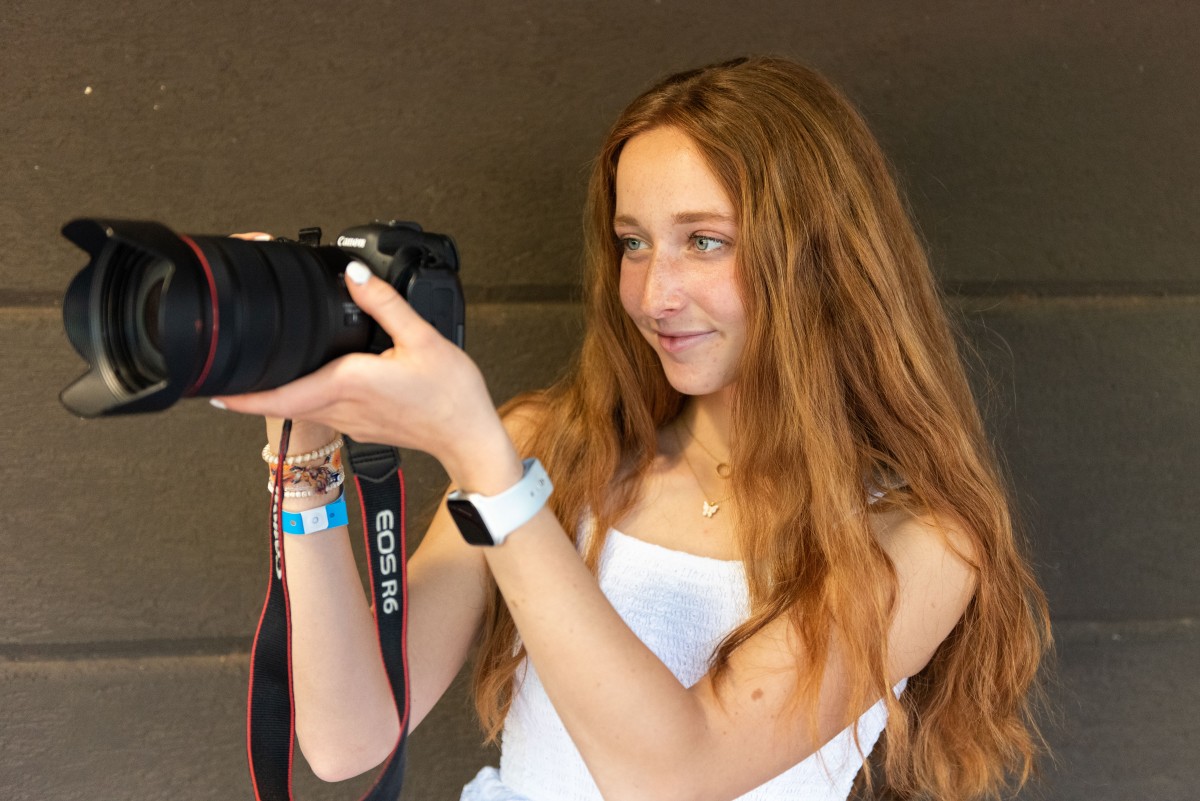 "OSAI has renewed my passion for photography. After working through commercial photography for the past three years, OSAI brought back a sense of artistic style to my photos. Along with skills in photography, I have also gained close friends who will stay with me long after camp. I can't wait to apply next year!"
-Holly Burkhart, Photography (Oklahoma City)
---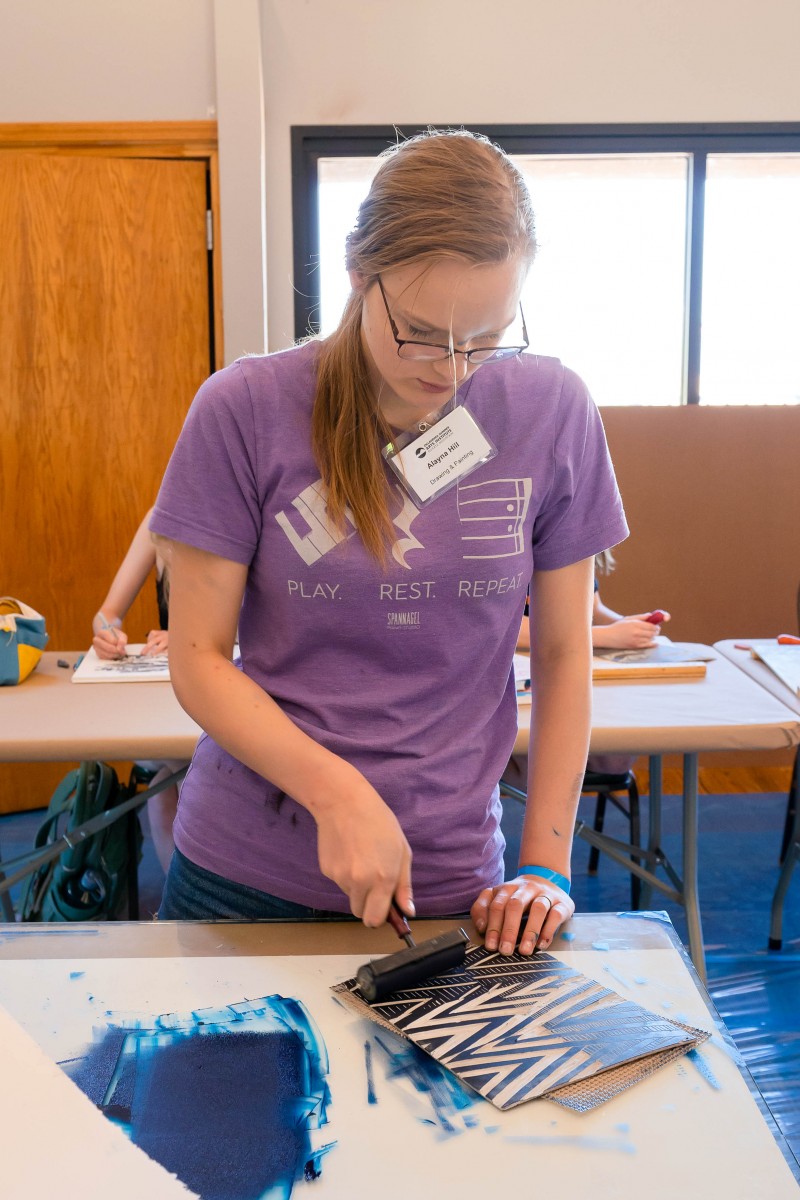 "OSAI has been a huge impact on my art form. I've changed and grown in ways I couldn't have at home."
-Alayna Hill, Drawing & Painting (Marlow)
---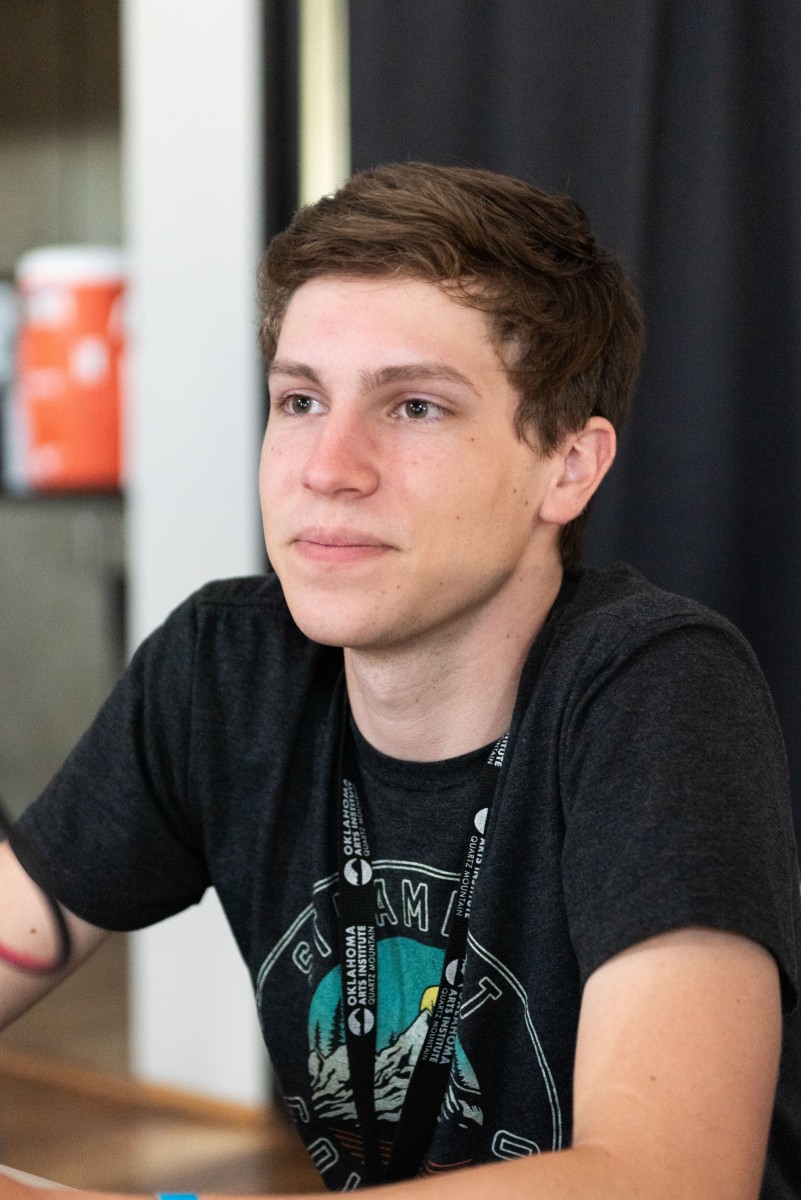 "My experience at OSAI was amazing! With this being my second year, I was so excited to be at Quartz Mountain. The people there are amazing!"
-Ethan Wells, Film & Video (Oklahoma City)
---
"As a student planning on attending NYU in the fall, OSAI has been a wonderful and affordable way to make connections to Sara Topham and Mamie Zwettler, a teacher and alumni of my future university. I also got to broaden my horizons by watching all of the other disciplines perform. Being surrounded by kids that are so passionate about their art has inspired me and changed my life for the better!"
-Sophia Ricketts, Acting (Tulsa)
---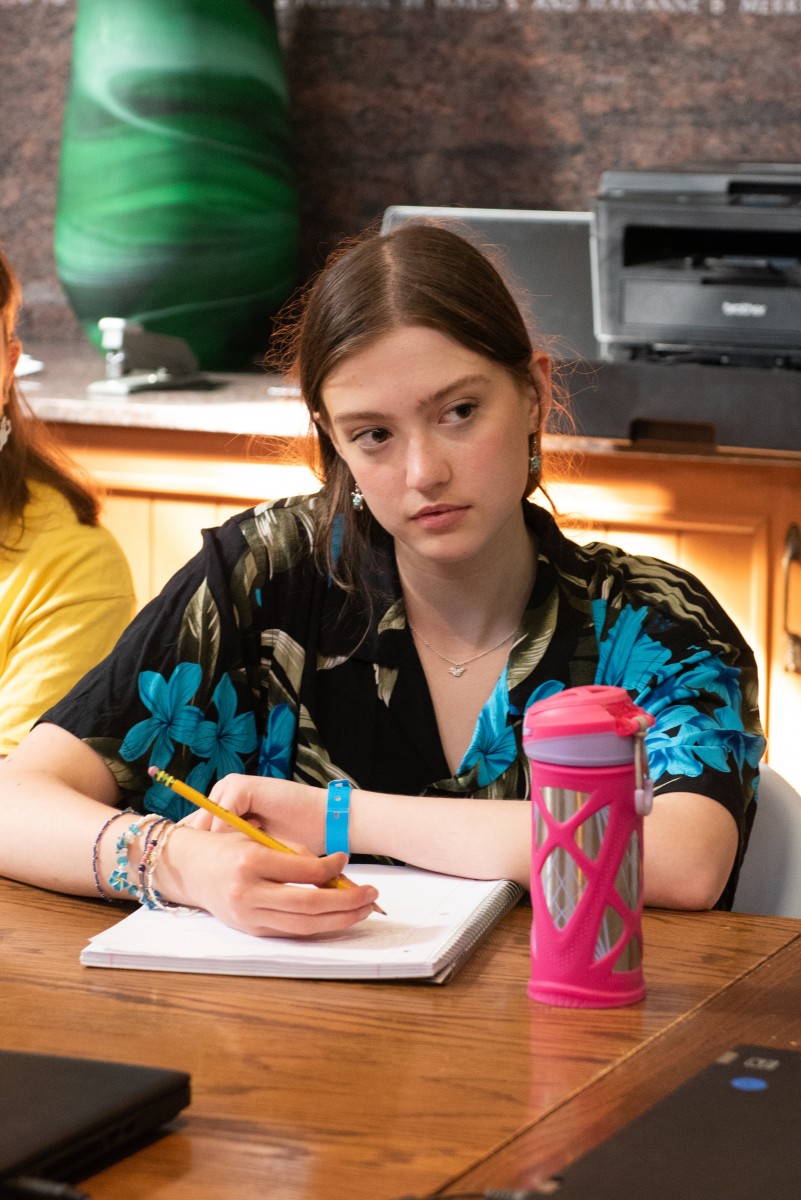 "I wouldn't trade this experience for the world. OSAI has introduced me to a whole new world of possibilities for my writing. It has challenged me to grow not only as a writer but also as a person. Along the way, I made amazing friends and experienced the magic of the mountain."
-Zoe Sizemore, Creative Writing (Frederick)
---
"OSAI has given me the opportunity to train at a professional level in a way I have never been able to before and I am forever grateful for the experience."
-Aidan Morris, Dance (Moore)
---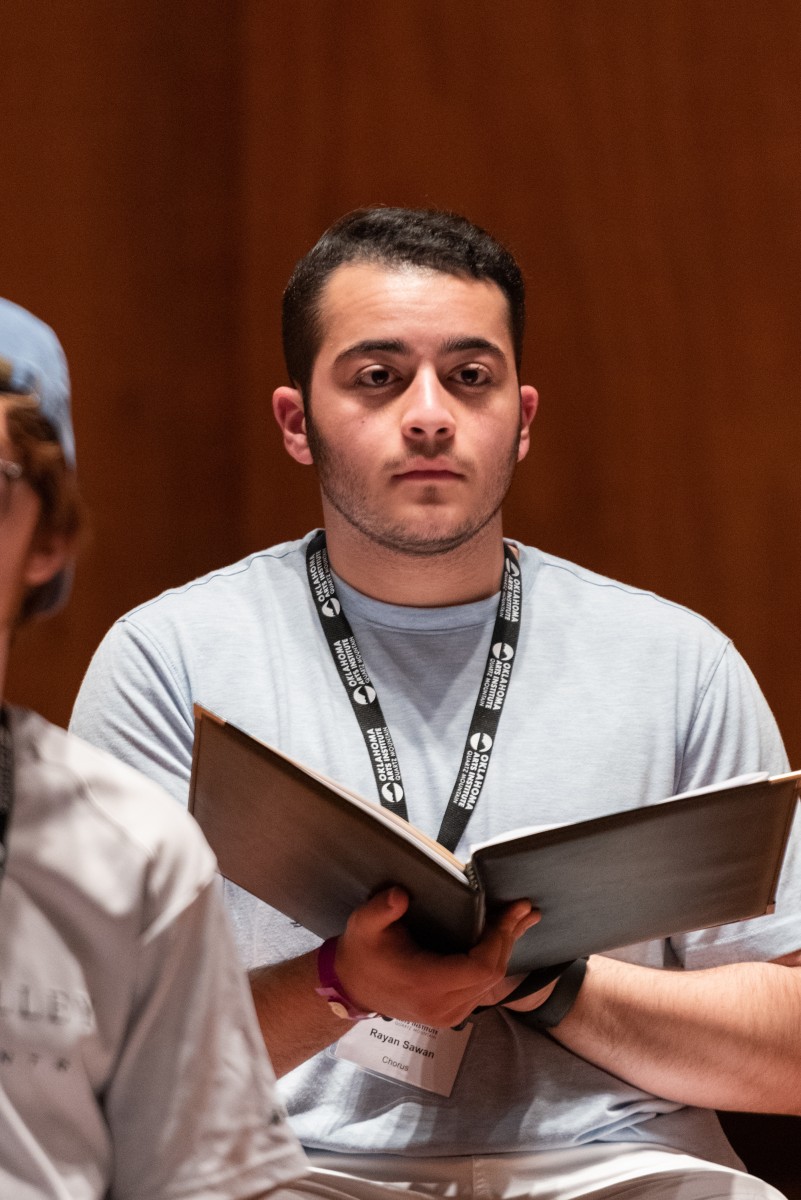 "OSAI has reminded me of what it means to be human. To be vulnerable, to be open-minded, to be prepared to adapt, to forge meaningful relationships, and to appreciate even the minute details of life. I have grown as an artist, I have grown as a person, and I am forever grateful for the unforgettable and life-changing experience I've had here at OSAI, along with the fabulous memories I've made."
-Rayan Sawan, Chorus (Oklahoma City)
---
For a complete list of OSAI 2022 students, click here.
Return to News & Community.
---