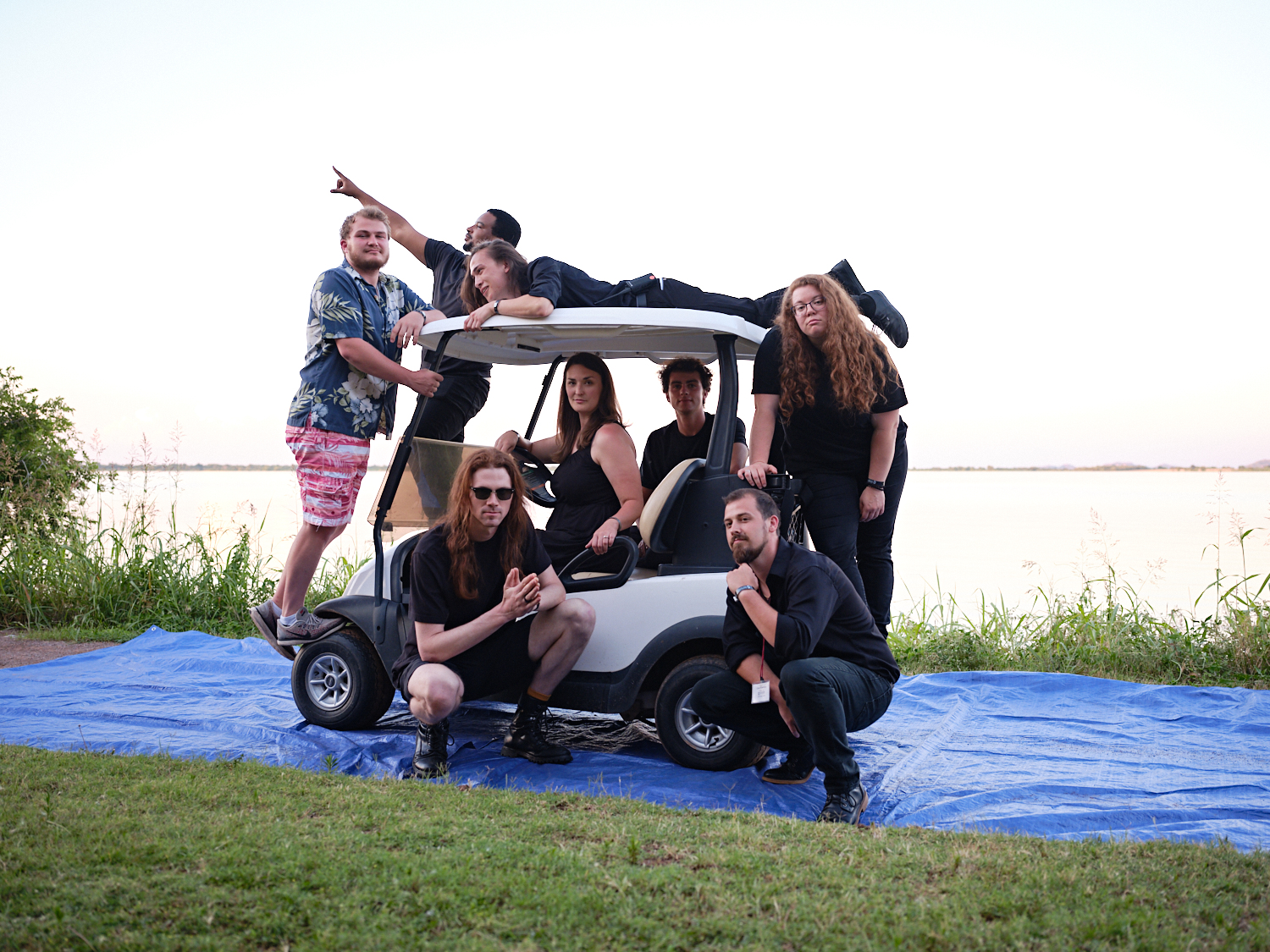 On June 11, hundreds of talented young artists from across Oklahoma will convene in the hallowed hills of Quartz Mountain State Park & Lodge for the Oklahoma Summer Arts Institute. While OSAI is a whirlwind two-week experience full of learning, creativity, and friendship, the work that makes it possible starts long before check-in day.
"The planning for the logistics of the Summer Institute start in March or so. That's when we start hiring counselors and hiring summer staff, getting all the personnel in place," said Carson Misner, Director of Program Operations at OAI.
After Misner completes the hiring process, he gets to work creating schedules to keep everything running smoothly during OSAI.
"There's a document called the admin schedule, which is for our staff and the lodge staff," said Misner. "It's basically a minute-by-minute rundown of everything that happens, including all of the prep work that needs to be done before we even arrive."
About six weeks before OSAI staff head down for set-up week, Misner and the other OAI programs staff meet with Quartz Mountain staff to determine what needs to be accomplished to prepare the lodge for over 300 students, faculty, and staff who will make the lodge their home for two weeks.
"We go down in April to have a pre-production meeting with the key Quartz Mountain personnel—the lodge manager, the restaurant staff, head of housekeeping, head of the front desk, all those different kinds of department heads—and talk through everything that needs to happen basically from that point [until] we arrive," said Misner.
Eight full-time staff members at OAI work in the Oklahoma City offices year-round to keep programs running. But during OSAI, staff numbers more than quadruple with the hiring of over 30 counselors, tech crew, and support staff. One of these integral support staff members is Site Director Libby Sublett, an elementary school teacher from Tulsa, who has been part of the OSAI team since 2013.
---
---
"[OSAI's] not really an event. It's more of a community coming out of the ashes and then disappearing again."
-Libby Sublett, OSAI 2022 Site Director
---
---
"The site director makes sure that all of the spaces are set up, and that as the weeks go on everybody has everything they need, whether it was something we knew going into it, or something that comes up as we go," said Sublett. "There's a lot of creative problem solving!"
Extreme organization is essential to keeping everyone in the loop and on schedule during set-up week.
"I keep constant lists of every item and where it has gone to or moved to so that by the last day I have a pretty good idea of what is where," said Sublett. "Every year I unpack certain things, and I'm like, 'What is this? Oh, thank you past self for labeling it.' And there's so many little details that go into the set-up that I think people kind of overlook when they're there because our goal is for it to feel like it just happens all the time… We want students to walk in and feel like the space is made for them and that they can focus on their learning."
While set-up for OSAI lasts about five days, strike is a much more condensed process.
"What we did in a week has to be undone in an afternoon. And that is a super daunting task," said Sublett.
"We're able to accomplish strike in a single day by strategic packing and prepping in all those days leading up," said Misner. "Teardown really starts happening on Wednesday or Thursday of the last week of OSAI."
"There's so much more stuff than people understand that belongs to us, that we pull in and out storage year after year for this," said Misner. "Getting all of those things put back into place in a timely manner and in an organized fashion so that we all know where everything goes, that's kind of what strike day actually looks like. And we're usually able to get that done by about 7pm that day. We will go to storage, unload everything, come back, then reload the truck with all of the stuff that goes back to Oklahoma City."
Sublett and Misner agree that assembling a stellar team is essential to keeping the program running smoothly.
"Over time, OAI has just assembled a great team. There's somebody that's willing to do literally everything, which is great because it never falls just on one person," said Sublett.
"Having experienced people in those key positions is something that I think we've learned is critical," said Misner. "Having those people in those key positions allows us a lot of flexibility when things come up, so it's not all relying on our [full-time] staff because we have a lot of other really qualified people to assist."
"[OSAI's] not really an event," Sublett added. "It's more of a community coming out of the ashes and then disappearing again."
---
Return to News & Community.