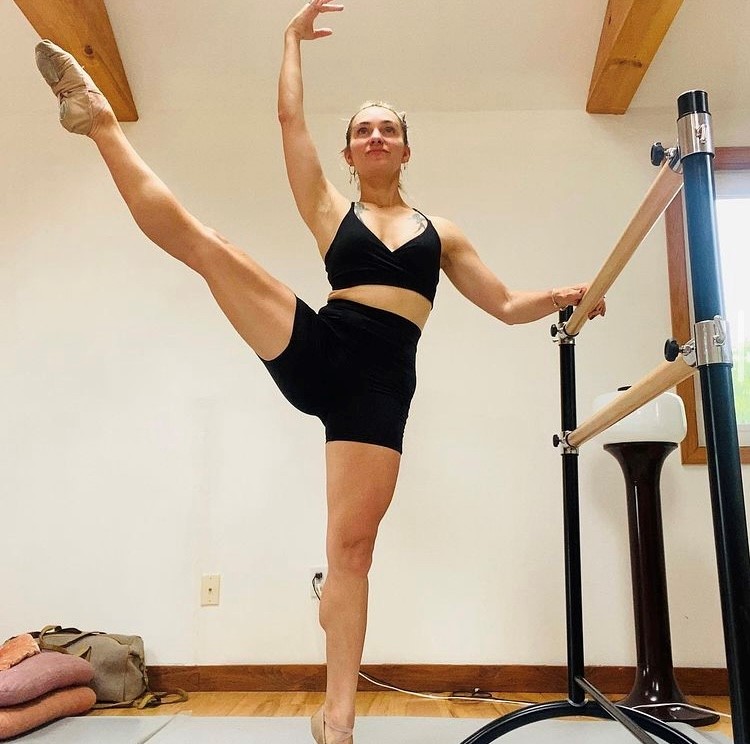 When Heather Andersen founded the now cultishly popular New York Pilates back in 2013, the physical fitness system pioneered by Joseph Pilates in the 1920s was far from hip. Yet for Andersen, it was long a major component of her training as a professional dancer, a practice sparked by her first Pilates class taken as a ballet student at the Oklahoma Summer Arts Institute.
"At OSAI, every year we did Pilates, so in my mind, that's what you were supposed to do as part of your cross-training," she said. Later she worked at the front desk of a Pilates studio so she could take classes, learning more about its methods for healthy alignment and deep strengthening.
"I observed how transformational it was for people," she said. "Dance is very focused on the look of something but having good technique and being strong and having great alignment is really important. And then I saw how it was impacting non-dancers and how crucial that experience was for them to be in touch with their bodies. That was really special. And that's when I wanted to become a teacher."
Studying with leaders in Pilates including Irene Dowd of the Juilliard School and Kelly Kane of the Kane School, Andersen deepened her knowledge of anatomy and movement. When her dance career was put on hold due to an ankle injury, she turned that passion into a professional calling. After teaching privately for several years, she opened her first studio in a basement-level space in the West Village. It was envisioned as the kind of studio she wanted to attend but didn't exist: a thoughtfully-designed place with some of the best teachers around, intimate class sizes, and a feeling of community.
New York Pilates soon attracted a following and moved out of its underground space, with three locations around the city and summer classes in Montauk on Long Island. Students are drawn not only to the expertly taught classes but to the luminous studios where the mantra is "Feel Yourself." Every aspect fosters a relaxing mind-body connection, with a minimalist aesthetic, no mirrors or clocks in the classrooms, wooden floors, and curated playlists. "We try and take a very creative and artistic approach to everything we do," Andersen said.
One of the most enduring takeaways from her years at OSAI was the engagement with a diversity of artistic practices. Although she was familiar with classical and orchestral music through her ballet training, it was at Quartz Mountain where she first attended a poetry reading, interacted with photographers, and witnessed how films were made.
"That broad exposure to different artistic forms is just so valuable," she said. "I definitely think that it impacted a broader sense of creativity that I use every day in my career. I run a business that is very much movement based — so it's related to my dance — but in marketing, I am dealing with a lot of visuals like graphic design, photography, and even copy for advertising."
The opportunities for creativity at New York Pilates continue to expand, with a recently launched activewear line — which Andersen is involved in from the design to the production, down to considering each stitch for optimum performance — and the studio's newest outpost in Southampton, New York. In tackling each new challenge with her New York Pilates team, Andersen recalls how she was empowered by her OSAI experience of working together as a group under a tight timeline.
"You're all in 110%; you're a family for this brief period, and then you make something extraordinary," she said. "And then you move on to the next project. That is something that has stuck with me in terms of throwing yourself into a project and collaborating with the people around you."