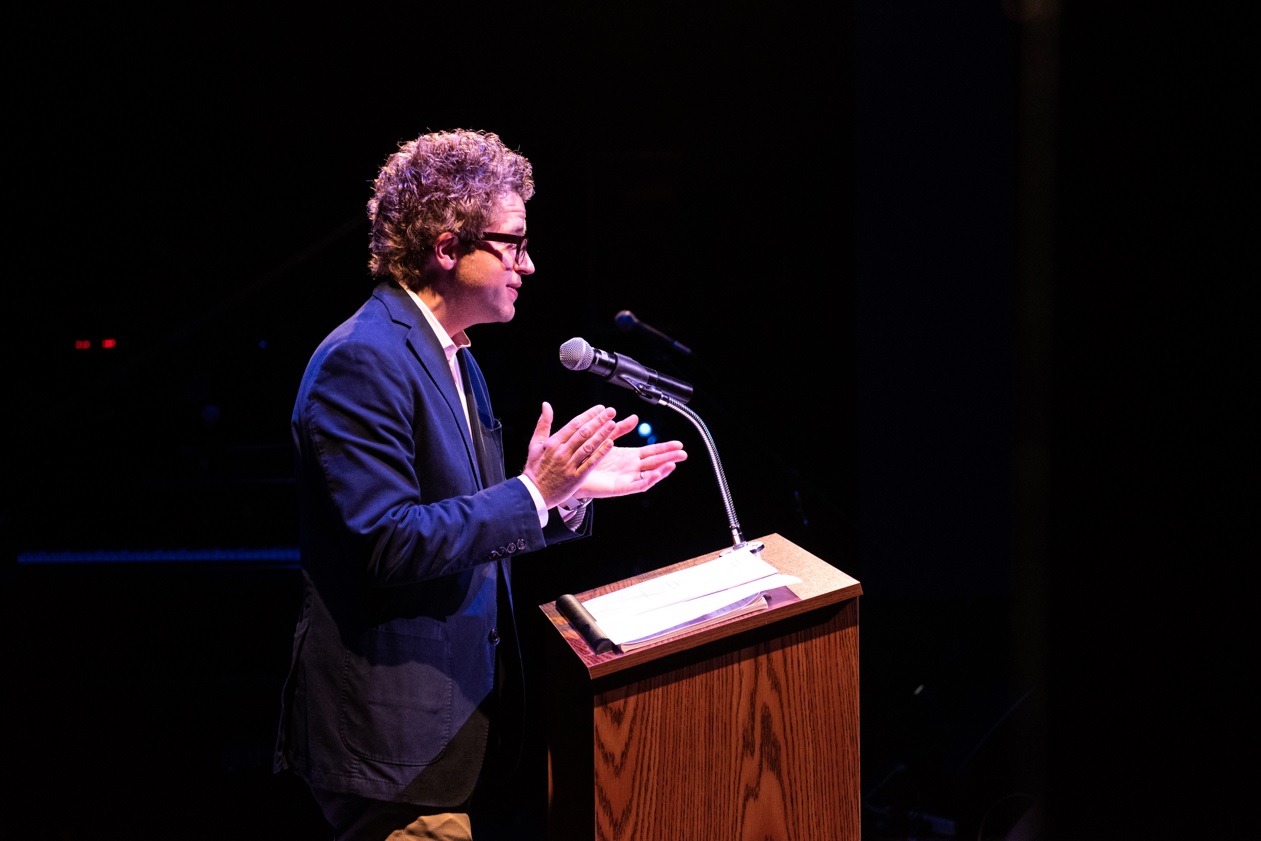 Dave Lucas knows poetry readings can be intimidating. That's why the OSAI 2021 creative writing instructor offered this year's cohort of young artists some humorous advice on the "very delicate matter" of audience etiquette during his July 19 faculty presentation.
Lucas said the issue is knowing what to do after the poem has been read. "Some people clap, but not very often," he said. "Some people snap. (Please don't.)" These responses, Lucas explains with tongue firmly planted in cheek, give away the audience member as a "tourist" in the world of poetry readings.
"What you want to do after a poem is to allow for a short, dramatic silence," he explained. "And then you want to make this sound: Hmmm."
Check out the video below to hear more from the former Ohio State Poet Laureate as he breaks down literary pretense with trademark warmth and wit.