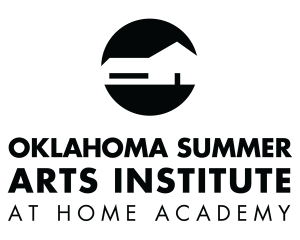 The Oklahoma State Department of Education reported in 2018 that less than 30% of Oklahoma's K-12 students have access to arts education in their school district. And with COVID-19 upending the education system this year, we found it likely that even more students than usual were seeking a creative outlet. Thus, we created the OSAI at Home Academy as a pilot program to reach the artistically gifted students in these underserved districts.
Through the Academy, young artists from every corner of the state studied online with our renowned faculty. They took part in group classes and individual lessons, with students receiving high-caliber arts instruction that would not otherwise be available to them.
Kameron Wilson of Hartshorne (pop. 2,125) is one of the 79 students who took part in the OSAI at Home Academy, studying weekly with her New York-based instructor John Hampshire. Watch the video below to learn about Kameron's experience with the Academy and the impact it made on her as an artist.