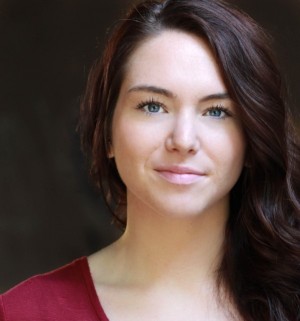 Sydney Jennings (Modern Dance '09, '10)
Hometown: Tahlequah, OK
Current city: Sydney splits her time between Tulsa, Tahlequah and New York City, working as an adjunct professor of dance and performing with Element Music NY
Can you talk about the experience of auditioning for OSAI? How many times did you audition before you were accepted?
SJ: It's terrifying to audition for things, but with OSAI, I do remember a sense of warmth and welcoming with all of the facilitators, instructors, and even the judges. The first year I auditioned, I was accepted as an alternate. Being chosen as an alternate was a challenging and bittersweet thing for 14-year-old Sydney to accept—but again, in hindsight, it was a very real lesson for me to learn! The more you can hear "no" or "not yet" and learn what to do better the next time, the more you are going to be able to handle situations with grace and strength outside of school. I ended up not going to Quartz that summer—but auditioned the next year, and was accepted. I think that because I was told "no" that first summer, I appreciated my time at Quartz so much more once I was accepted!
What would you tell a student who is worried they won't get in?
SJ: One, AUDITION. What is the worst that can happen?! They can tell you "No." That's it. Anytime I go to an audition, I always think of it as a way to take a class, expose myself to new things and new people, and expose people to me! Every situation is a learning situation, so go for it.
Two, AUDITION. As I said above, even if you don't get in, you will learn something. You will learn that maybe you need to brush up in some ballet classes, that you need to work on your sight-reading skills a little more, that you need to look into a new idea or research a new area within your discipline—it could be anything.
Do you have any advice for students who aren't accepted this year?
SJ: Keep going! I cannot tell you how many times I have been recognized (and even given jobs!) because of my persistence and positive attitude. It really does pay to have perseverance, especially when it comes to something so special, like your art form. Another thing that helps me when I am cut from auditions or don't get the gig, is to think about how many factors go into the judges' decisions! It's out of your control, so don't stress and keep pushing forward.