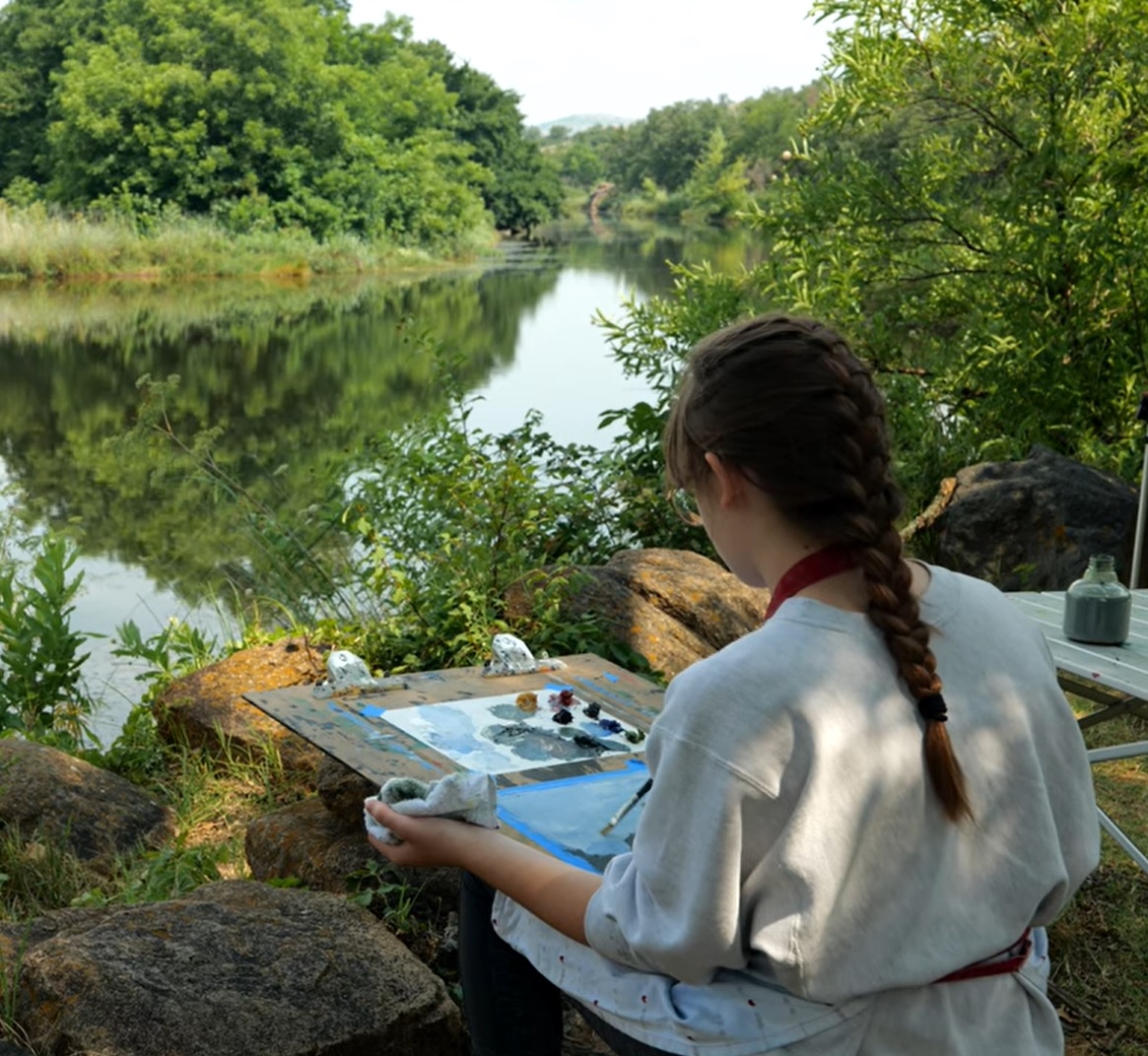 To find your inspiration, sometimes you need to get away from it all. That's why OSAI 2021 Drawing & Painting Co-Instructor Lisa Lebofsky took this summer's visual arts students on an excursion to southwestern Oklahoma to paint landscapes in the open air.
"This area has a little bit of everything: water, big sky, mountains, greenery, rocks," Lebofsky said. "I really want the students to focus on what it is they're going to paint, and what story they're going to tell by the subject matter they've chosen."
Tag along with Lebofsky and her students as they explore the boulder-strewn terrain of Oklahoma's Great Plains Country in this bite-sized video from OSAI 2021 — and, of course, don't miss your chance to see these stunning landscapes in person at a gallery near you during the 2021 Tour de Quartz, our annual travelining exhibition of works by Oklahoma Summer Arts Institute visual arts students.