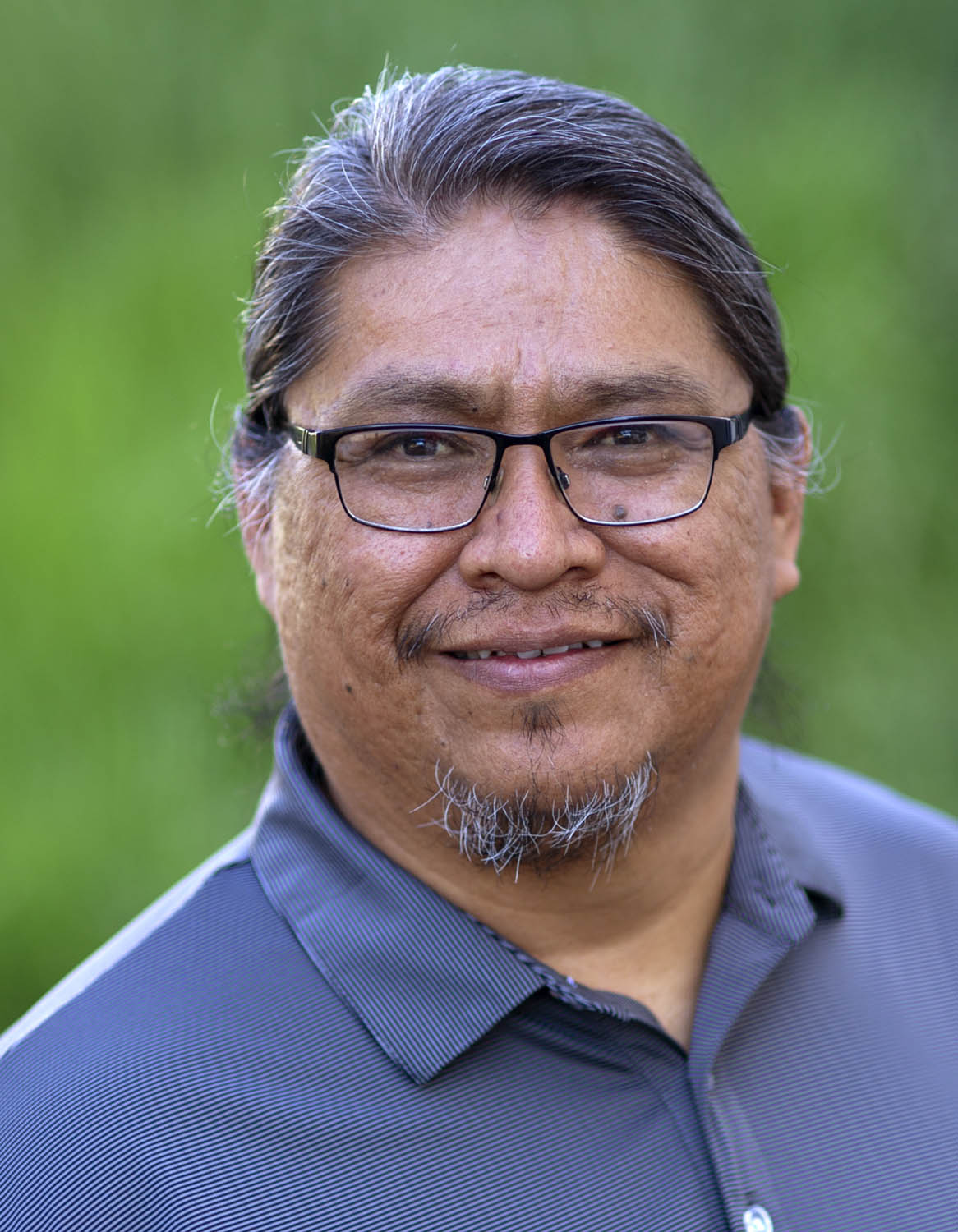 For nearly 15 years, Marwin Begaye (Navajo) has been a valued member of the Oklahoma Arts Institute community. In addition to serving on OAI's Visual Arts Advisory Panel, the accomplished artist and educator has taught over two dozen workshops for adults at the Oklahoma Fall Arts Institute, and this year will mark his return to the Oklahoma Summer Arts Institute for his fourth summer as Drawing & Painting instructor. Begaye is also known for leading screen-printing activities during OAI programs, a beloved tradition for OSAI and OFAI participants.
For Begaye, the connections he has made through OAI don't fade when the programs end. "I've met a lot of people through Quartz Mountain and we all stay in touch," said Begaye. "I tell [my students] that I'm their mentor for life. It's not just for the course."
Of course, those relationships have an impact on Begaye's work as an artist as much as they do his personal life. "There's just a creative energy that happens when you're an active member in that community. And it's really special because there's all these things that are going on, and people are sharing and receiving that knowledge. When that happens, it really heightens your creative awareness."
Absorbing experiences from every aspect of life, from the dazzling to the mundane, is an essential part of Begaye's creative process. "I just open myself up to looking at oil stains on the rug, even something that small can impact how you're thinking about work," he said. "If you're open, you're still discovering. If you're curious, you're still discovering something that you didn't know."
Begaye, whose art has been exhibited in galleries and museums spanning the globe, finds that his travels have shaped his work throughout his career. "When you travel around the world as an artist, you are influenced by the places and by the art that you see," he said. "Whether it be as street art or in the museums. And not only the visual arts! There's also performance art and music as well."
But inspiration is as likely to strike in Begaye's own backyard as it is in faraway cosmopolitan cities. "Even here locally, if you go to Anadarko or to other small places, if you're open and if you're willing to accept those influences, then it helps change your work and your mindset. It helps you think about things that you've never considered, and that changes your work."
Though an accomplished artist, educator and researcher, Begaye insists that he still has much to learn about his craft. "I'll be the first one to tell you, I don't know how it works," he said. "The research that I'm doing now really helps me to understand how to activate the surface, how to make the surface dance and reverberate… By experimenting and playing around with how I'm handling the surface, I'm really playing and I'm activating that surface. It's like breathing life into what you do, like we're the Creator, so we have to breathe that spirit into the work."
As an instructor, Begaye holds his students to a high standard, often pushing them to accomplish things they didn't even know they were capable of. "I hope that they walk away with a really good work ethic," he said. "As an artist, you have to have a really good work ethic and there's no complaining, there's no 'it's too hard, it's a long day,' and all that. I still work long days. I still bleed, and I still cry and there's all that and I'm trying to share that with them."
---
---
"I tell [my students] that I'm their mentor for life. It's not just for the course."
-Marwin Begaye, OSAI 2022 Drawing & Painting Instructor
---
---
Though certainly excited to share his knowledge and skills with the OSAI drawing and painting students this summer, Begaye knows there will be plenty of challenges to overcome. "I'm starting to see how the pandemic has affected students, and they kind of lose how to deal with each other in public or in a close setting," he said. "Because we've had basically two years of not interacting with anyone, I think that being hard on them and giving what my expectations are really pushes them, and it really gives them confidence."
Building up that confidence, according to Begaye, is essential for students hoping to pursue the arts after they leave OSAI and beyond. "As an artist, as any kind of artist, whether it's performing arts or visual arts, you hear a lot of no's and you have to keep going. You have to keep moving forward. Then just be persistent and just follow your heart, because that's where it's at."
Begaye is excited to celebrate OSAI's return to the sacred setting of Quartz Mountain. "My main focus is my relationship, as a native person, to land, and that relationship to land is also informed by culture, the songs, and the prayers," he said. "[At Quartz Mountain,] there's just that landscape—there's the lake and there's the mountain and there's deer droppings... There's all those little special moments that have happened… There's something kind of magical that happens there and it's all because everyone's there for a reason."
---
To learn more about Begaye and find the complete list of OSAI 2022 faculty, click here.
---
Return to News & Community.