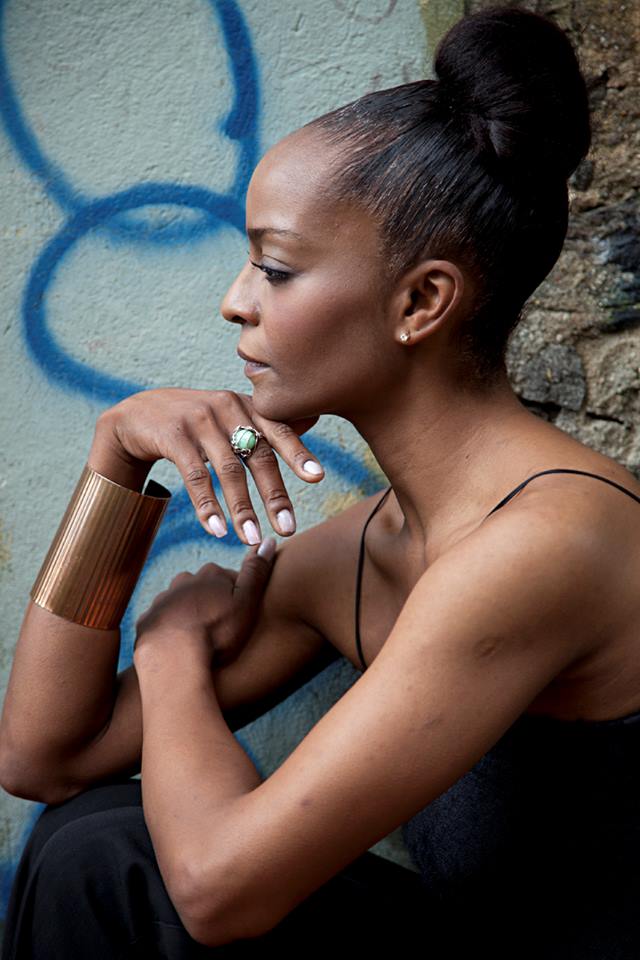 Raquelle Chavis has been immersed in the performing arts since she was born. A dancer, singer, actor, flutist, teacher and entrepreneur, Chavis' passion and energy for the arts is infectious.
We caught up with Raquelle to discuss the powerful influence her teachers had on her career and upbringing and her plans to take the young dancers at the 2022 Oklahoma Summer Arts Institute on a "trip around the world."
For our readers, could you introduce yourself and give a brief overview of who you are and what you do?
My name is Raquelle Chavis. I'm from Queens Village, New York. I'm a graduate of the famed High School of Performing Arts in New York City. I am a former principal dancer of the Alvin Ailey American Dance Theater under Alvin Ailey until his death in 1989 and Judith Jamison until 1994. I have appeared in numerous shows on and off Broadway. I'm a multi-disciplined performing arts professional—I sing, I dance, I act, I choreograph, direct, and produce shows, teach master classes, and just about do it all. In 2018 I founded and headed the Dance Unit at Fit Republik and Studio Republik in Dubai.
That's incredible. Can you tell me more about your upbringing in New York and how you were first introduced to dance?
My mother was a music teacher at a junior high school in Queens, New York and my father was an interior-exterior decorator and contractor. My brother was a visual artist, so basically the whole family is grounded in the arts, even my dog walked "turned out!" [laughs]
I started ballet when I was three at the Long Island School of Music and at six years old, we found out that the Ailey School was opening up their first children's program and I was the first child enrolled. There were maybe five of us in the program at the time and Alvin used to come up and play with our feet and legs and make us dance [laughs]. My first teacher was Lucinda Ransom, who was a principal dancer with the Ailey Company and one of the original company members back in the 50s. She was my first Horton and modern dance teacher. I was learning how to do laterals at six years old.
I joined Ailey II straight out of high school and entered the first company, The Alvin Ailey American Dance Theater, at 19. One of the youngest members ever!
I was going to ask if there was a defining moment when you knew you wanted to pursue dance as a career, but it seems like that's what you always wanted to do!
It was when I was born, yeah [laughs]! You know, it's funny because Performing Arts High School was only dance, music, and drama and I did all of those things. I acted, sang, danced, and played the flute for eight years and the drums, and I wanted to be a jazz flutist. I remember auditioning for the school and my mom was like, "Okay, just pick one!" [laughs] I got into every department but I chose dance because a dancer's life, or so we thought back then, was short lived. But I'm still out here twirling and singing and stuff at 54 years old!
---
---
"I like to always tell my students that 'I give you pearls, little pearls of wisdom, but by the time you finish working with me you'll have a full necklace.'"
-Raquelle Chavis, OSAI 2022 Modern Dance Instructor
---
---
Can you tell me more about the formative teachers that you learned from—Alvin Ailey, Lucinda Ransom—and what were some of the lessons that you took away from them?
I had some incredible, incredible teachers. At the time, the Ailey School had some of the best teachers from around the world. I can't tell you how powerful it was to have people teaching you who were performers themselves. It makes a huge difference. They bring something else out of you, even though you have it inherently in you already. It's just that extra little thing that they see and they go "Oh, yeah, you got it. You can go for this, just a little further." Penny Frank and Denise Jefferson were huge in influencing me and pushing me to go further and further. There were so many teachers, it's so hard to think of them all!
But throughout all of them, they were just supportive and encouraging and inspiring you.
Inspiring, encouraging, but they were damn good at what they did too. They didn't just give a class—and I'm like that too, I don't just give a class. I teach. Just like they taught the foundation and brought stuff out of you to make you dance. They were incredible about doing that. They were fierce.
I'm curious—to you, what does it mean to be a dancer?
Beauty, freedom, expression. Those are the most powerful words that come to mind. Dancers have the ability to move, or touch an entire audience through movement with a small or large gesture. Dancers are able to tell a story through the human body with emotion, and we speak with our eyes.
And since you have so much experience in other art forms, do you say that all of those feed into your inspiration?
They feed into everything. The musicality from growing up playing instruments and growing up in a musical household. Music and dance go hand in hand, we know that. I use a lot of jazz music in my classes so my kids leave knowing who Miles Davis and Thelonious Monk are, for example. I'm giving them a music lesson as well as a history lesson. Using music to bring out the expression is beautiful and very powerful. It can be kind of intimidating for kids that come into a technique or a dance genre that they're not really that familiar with, but I love to teach and bring out the students' expression in a unique and special way that I've developed through learning from my teachers while putting my own spin on it as well.
And the legacy and the lessons that you've learned from your past teachers live on through your teaching and your students.
Absolutely, and the choreographers who I've worked with from Talley Beatty to Jerome Robbins. I teach and talk about movement, expression, life, stories, and what choreographers have said. "Oh, this movement reminds me of a time when we were on stage here and Jerome said this." I like to always tell my students that "I give you pearls, little pearls of wisdom, but by the time you finish working with me you'll have a full necklace."
I love that.
We start with the pearls of wisdom. I always tell them the first one's free, then the rest are gonna cost you—now 5-6-7-8! [laughs]
Exactly. I'm getting so excited hearing you talk about this because at the Oklahoma Summer Arts Institute, we are a multidisciplinary program. All of the photography students are seeing the dance performances and vice versa. A lot of these students have never seen ballet or modern dance or really any dance of any kind and we're so excited for all of them to see what you all do this summer. For your students this summer, is there one overall thing that you hope they walk away with over the two weeks? And maybe that's the pearl necklace?
[Laughs] That's one. The Horton technique I'll be teaching is based literally on geometry, I always like to say. I think they'll be surprised at how far and how quickly they'll go, and how strong they'll become physically and mentally. Dance might not be all of their professions in life, but this will give them discipline. They'll walk away with so much discipline and respect not only for one another, but for the technique and for music. They're going to leave well-rounded and with another insight to what it is to be young artists.
I also always encourage people to go to Europe because you come back with a different appreciation for where you are, you know what I mean? So that's kind of how I teach—I'm taking you on a trip around the world so everyone will leave with an appreciation and feel that they have meaning and are important. I can't wait because I really like to see kids who have never ever trained in this technique before and to show them that they can do all that and more.
---
To learn more about Chavis and find the complete list of OSAI 2022 faculty, click here.
---
Return to News & Community.